Wedding


Each couple is unique and special – so are their needs and wishes for a perfect wedding celebration.

We will do our very best to ensure that your special day is everything you hoped for – and more.
You'll find information and our best offers for wedding reservations on this page. Please contact us if any questions arise!
---
Stay in Love
An unforgettable stay filled with romance
Our Stay in Love experience is created especially for you, the newly weds. We offer the perfect surroundings and our team is here to ensure that your important day would and will be magical.

We have carefully selected to include the following into our Stay in Love -package:
• Jean Duclert Harmonie Brut Champagne

• Hand made chocolates from Annan Suklaatehdas

• Late night snack delivered to your room

• Room Service Breakfast

• Late check-out at 3 pm
Stay in Love -package
rates starting from 327€
---
The Night Before
shared with your closest friends

We know that getting ready is an important part of your celebration. We want to make sure that your special day has a wonderful start.
When you spend the night at a hotel your wedding celebration will get a good start – one day in advance!
After a well slept night our tasty breakfast will give a great start to your wedding day.
Our stylish and unique rooms will surely have the best combination to serve you and your wedding party.
We'll be happy to assist in making sure your room meets your needs.

When choosing our Stay in love- package for the wedding night, we offer a discount of -20 % for rooms the night before the wedding
---
---
Wedding Groups
Accommodation for your wedding guests
We wish to offer your wedding guests a chance to stay with us on your special day – the celebration of your wedding.

We offer discounted rates for accommodations of wedding groups.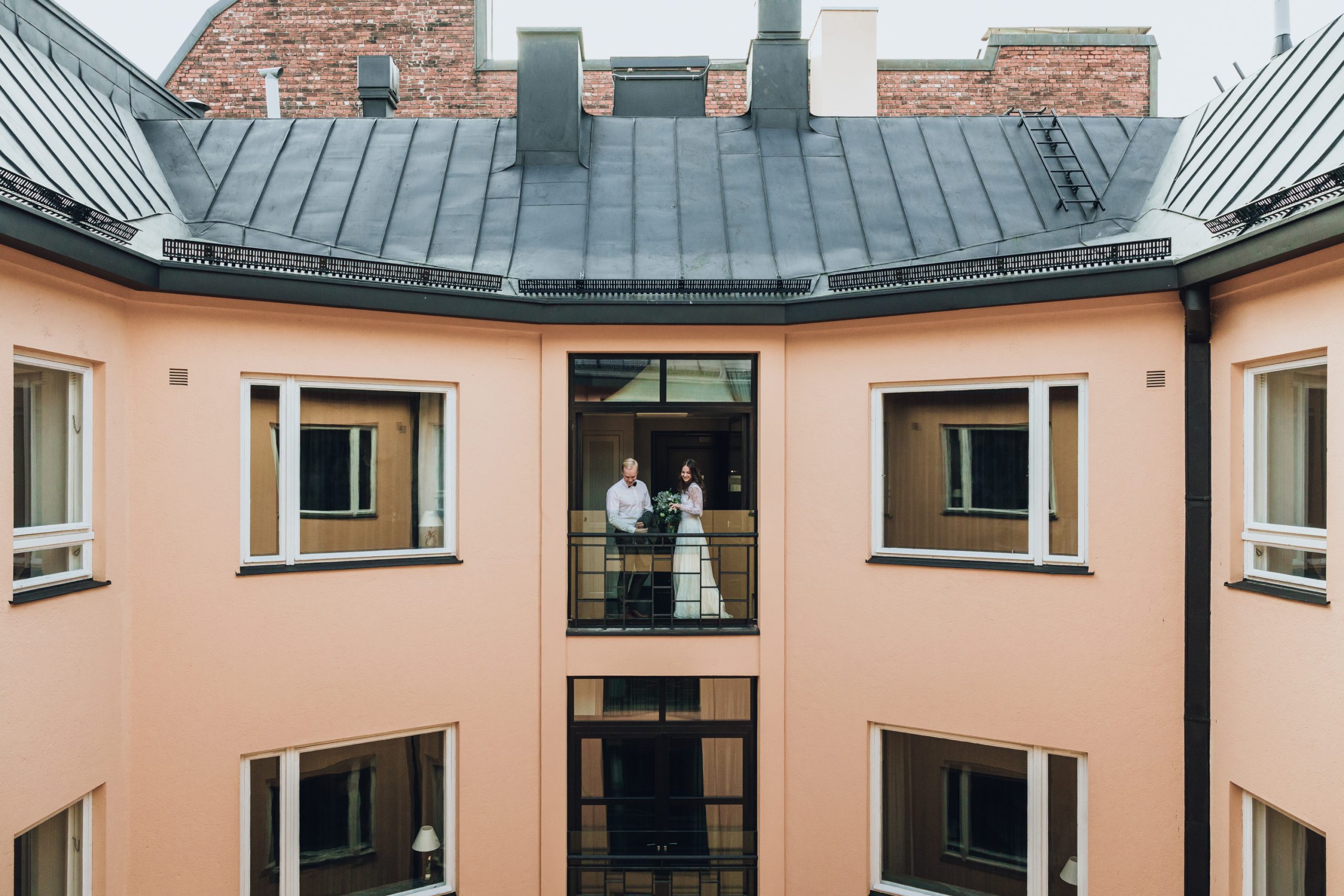 Accommodation for wedding groups
Send your inquiry for accommodation of your wedding guests.